About Reliable Tek Help
Meet The Team Behind Reliable Tek Help in Louisville, Kentucky
Our Team – Reliable Tek Help
To learn about Reliable Tek Help, it's essential to get to meet the individuals behind the services. David Snyder, David Hastings & Justin Zegart have been helping Louisville businesses and homes with information technology for more than a decade. They pride themselves on knowledge, service, and in creating long-lasting relationships with their customers.
Whether you're looking for residential home IT services or complex business environment IT services, RTH's experienced team will be happy to help!
David Snyder
IT & Smart Home
Specialist
For over 18 years Reliable Tek Help has provided a wide range of IT Consulting services to small-businesses and residential customers alike. We come to your home, your office or we can support you remotely. I have over 22 years of experience in computer repair, networking & home theater.
I am obsessed with my reputation and take a great deal of pride in my work and the level of customer service that our company provides. You can trust your home or office will stay connected and running smoothly. Benefit from the experience and knowledge I've obtained by helping thousands of customers. David is a Proud BNI Member in a Louisville area chapter.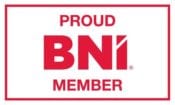 David Hastings
Business IT
Specialist
For over 22 years I have provided a wide array of IT Consulting services including Computer Repair, Networking, and Hardware and Software Support. I can work with many different types of technology from home computers to complex business network environments.
I aim to communicate issues clearly and in plain english with the goal of empowering and educating our customers instead of trying to impress people with complex tech speak. Besides fixing their problems, I want our clients to understand what we are doing for them and how it works. I am fanatic about delivering great customer service to our clients.